We can't do it alone!
We have an ambitious road ahead and we are looking for superstars to join our team and shape the future of Tensis.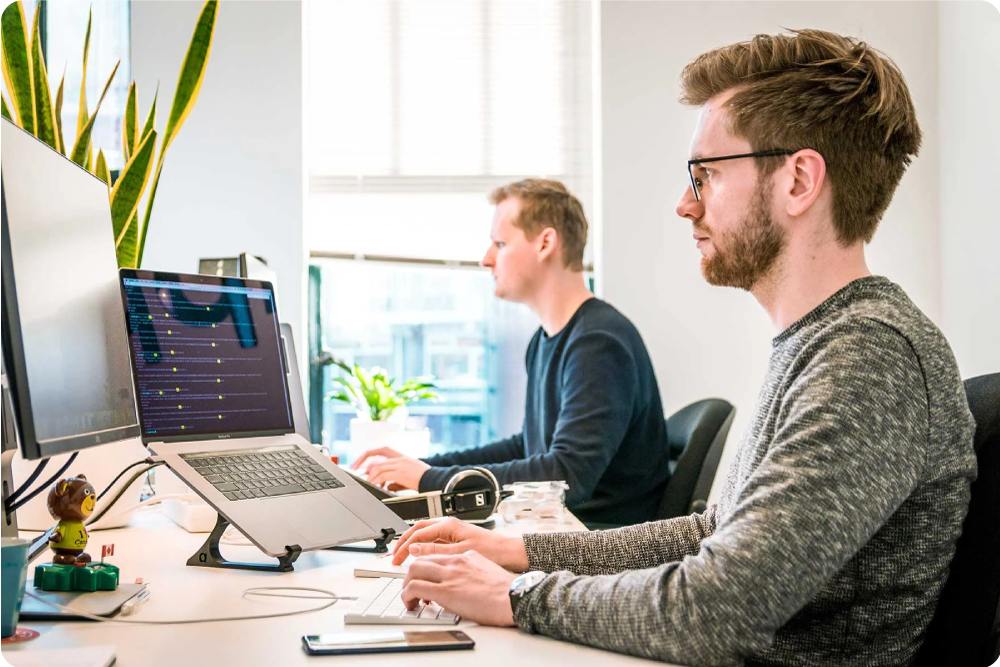 Quality of Life
We encourage work/life balance and value our relationships with friends and family. We love what we do and put everything into it – but when it's time off, it's time off.
Ongoing Training
We are passionate about constant learning. Our employees feel empowered because they are always free to try new things, make suggestions, experiment, and learn new things. You don't need to come into the job knowing everything, just be teachable and willing to learn.
Flexibility
Not everyone can fit their lives into a 9-5 schedule, and we understand that. We collaborate with you to find creative and flexible solutions to instil a balance.
Ownership
We want our employees to share our common goals and truly be part of the Tensis family. That's why we have implemented a generous employee equity scheme to give our employees true ownership of the business. Help to grow the pie and receive a slice of it. Sounds fair to us.
Room to Grow
Tensis is growing and we want your career to
do the same. We encourage all of our staff to challenge themselves and grow with us.
The sky's the limit.
Work Remotely
Different people thrive in different work environments. If you need to work remotely – eg, because of family commitments – or even if you simply find that you work better in your own environment, just talk to us: we don't mind where you work, so long as the work gets done.
Opportunities
Passionate about being part of a technological revolution? Will you thrive in an awesome team and flexible company culture?
If no positions show up, please send us your resume. We're always looking for great people to join the Tensis family, so we'll call you when a relevant opportunity comes up.
---



Knowledge Lawyer
Permanent, full-time or part-time opportunity to join a global AI company

Manage the legal knowledge and content document libraries

Flexible, work from home
About the role
We have an exciting opportunity for a Knowledge Lawyer to join our Content team in Sydney. Reporting to the Chief of Product, you will work in our highly regarded Content team to ensure we are informed of all legal developments nation-wide and our document library is up-to-date.
Who are we?
Tensis is a global AI software company providing expert automation solutions to legal and professional markets. We provide universal document templates and do-it-yourself tools for customised content. The no-code platform and intuitive point-and-click technique enables basic users to add automation to their templates.
Key responsibilities
You will be involved in a variety of work including:
drafting new and maintaining existing precedent content;

assisting the content team in the document automation process and testing;

working with the Client Success team to identify areas of demand;

devising plans for content expansion projects;

researching legislation and jurisdictional requirements;

liaising with legal publishers and managing knowledge resources;

working with our partnered clients as liaison for the Content team;

identifying areas for improvement and development;

working with the Content team to support other sections as required.

Skills and experience
We are keen to hear from you if you have the following skills and experience:
5+ years post-admission experience;

2+ years experience in a legal knowledge or precedents management role

strong legal research, analytical and problem solving skills;

excellent document drafting skills and attention to detail;

outstanding communication (verbal+written) & people engagement skills;

ability to prioritise and follow up tasks autonomously;

a keen interest in knowledge sharing and project management; and

prior experience or an interest in technology and document automation.